Plan Your Next Orlando Event
at The Point Hotel & Suites
Please reach out to our sales team directly for any specific socially distanced room diagrams that you would like to see. For questions and inquiries, please contact our team at PointSales@phmemail.com for information.
---
Thanks to our indoor and outdoor meeting space, we can comfortably host events from 10 - 80 people. Let our professional event planner help you with planning your next big event in Orlando.
1,700 square feet of event space, including 3 indoor rooms
Outdoor event space near the pool
Reception area / tent accommodates up to 30 guests
Audio-visual equipment available
On-site catering services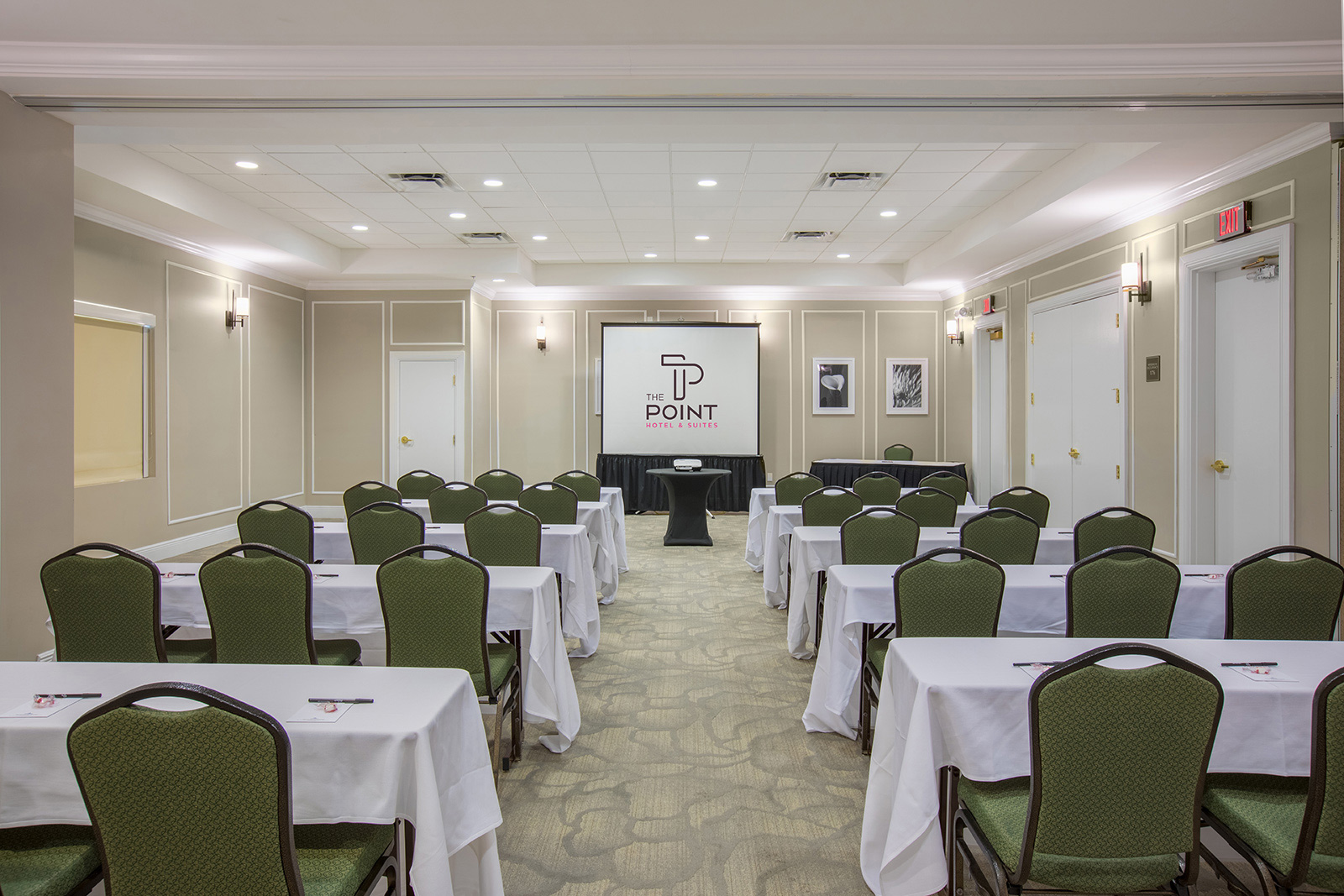 Sales & Catering
Andrea Flenik
Director of Sales & Catering
Office: 321-299-0402
Mobile: 407-561-8681
Quick Links